HI READERS^^
ok,fisrt of all,
KEBODOHAN APA KAH INI??
hahahahahaha....
serius lawak laaaaaaaaa artikel yang zyra baru baca dekat allkpop tadi..
thailand group,

MILLENIUM BOY

adalah

klon EXO

yang tengah famous dekat negara dia orang sekarang!!
and group dia orang nie di gelar sebagai

exo T

oleh fans..
MILLENIUM BOY
EXO
MILLENIUM BOY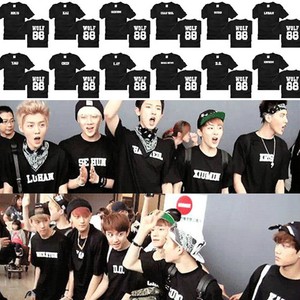 EXO
di sebab kan group nie tak pernah mendapat keizinan apa-apa pon dari S.M ENTERTAINMENT,so agensi tu nak saman group ni!!
yeahhhh!!!!!!
habis lahhh nasib kau orang!!
hahaha